---
---
Steve Dunham's Trains of Thought
[Go to Steve Dunham's home page]
Pictures of Steve Dunham's RF&P Microsoft Train Simulator route
First track laid May 2002.
Golden spike driven April 17, 2004.
The route comprises 54 miles of mainline from Fredericksburg, Virginia, to Union Station in Washington, D.C., plus 12 miles of parallel Metro trackage. It is a free download from the TrainSim.com file library (access requires free registration). The route is an add-on to Microsoft Train Simulator. It also requires X-tracks and the RFP2 fix file, both free downloads on Train-Sim.com.
The route is being extended to Richmond (the images of Ashland and Doswell show some of the progress). Almost all the track from Washington to Fredericksburg has been relaid, and some of the scenery has been improved, particularly with models of Metro and Virginia Railway Express stations (see the King Street, Van Dorn Street, and Crystal City pictures). The expanded, improved route will probably be done in late 2020 or early 2021.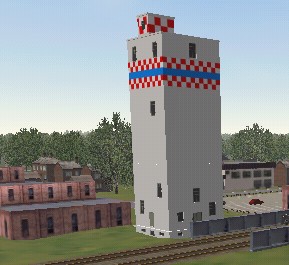 The Purina tower near the Fredericksburg station.

The diamonds, station, and tower at Doswell.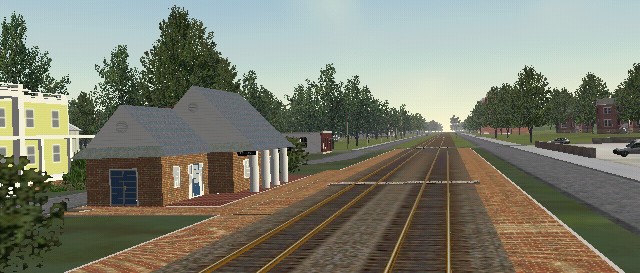 Ashland, where the mainline runs in a reservation down the middle of the street.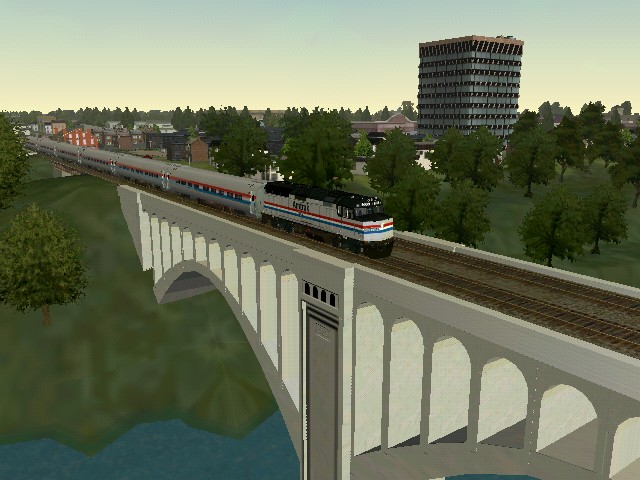 Leaving Fredericksburg. Bruce Bridges' Sidney viaduct fortunately is a ringer for the Rappahannock River Bridge.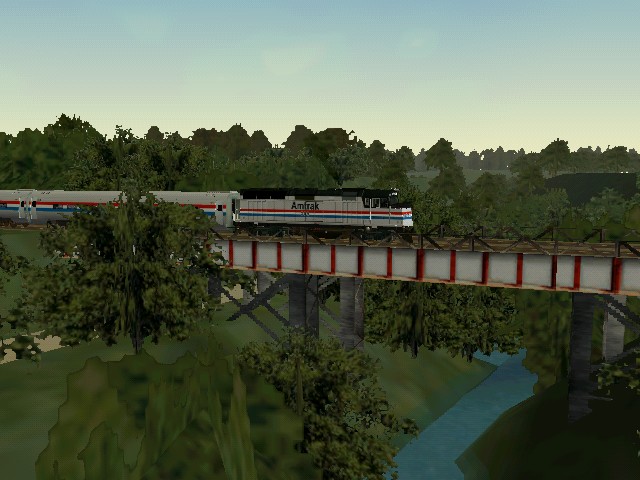 Crossing Potomac Creek, a spot visited by Abraham Lincoln during the Civil War.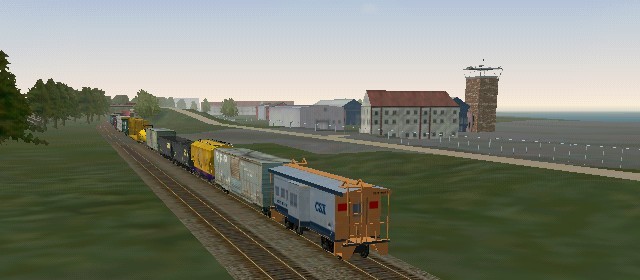 The airbase at the Quantico Marine Corps base. Usually in real life a few helicopters are lined up there, though sometimes the airfield is empty, as in this view.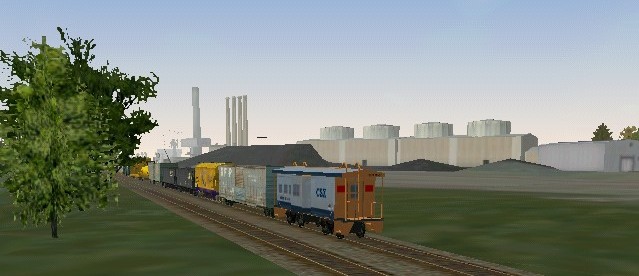 The Virginia Power plant at Possum Point. Since I created this scene, the plant has stopped burning coal and switched entirely to oil.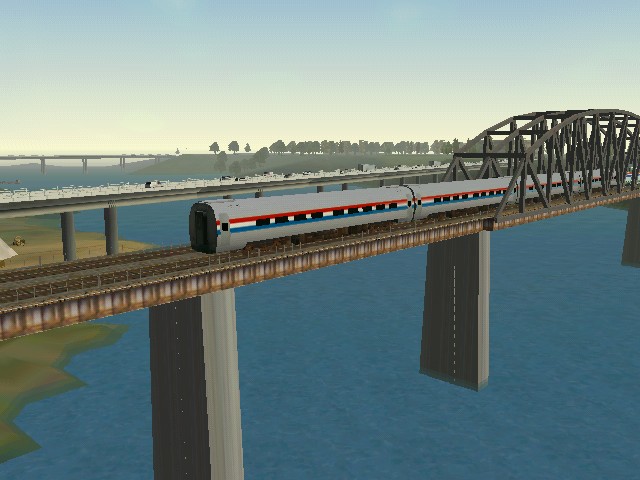 Crossing the Occoquan River just north of Woodbridge. That's U.S. 1 on the bridge just upstream from the railroad and I-95 in the distance.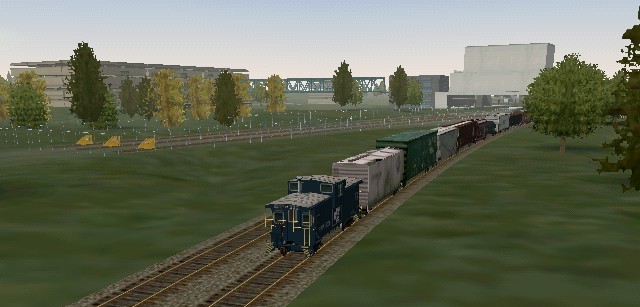 Franconia-Springfield. That's supposed to be the Metro-VRE-Amtrak station and garage in the background.

A freight passing under the Metro flyover east of Van Dorn Street in Alexandria. I put in about 10 miles of chain-link fence on the Metro line. I must have been out of my mind. Stretches without fence, like this bridge, were a blessed relief. Likewise the few short stretches of tunnel.
The King Street Metro station with the George Washington Masonic Memorial in the background.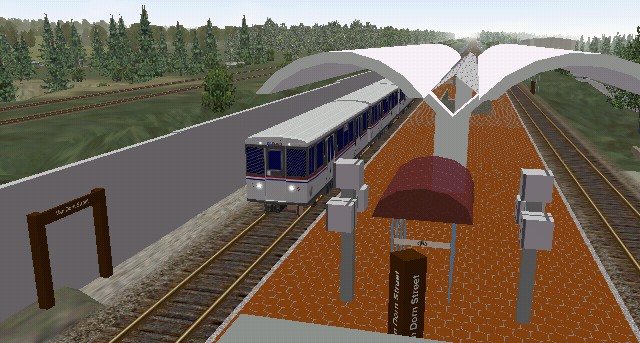 Van Dorn Street Metro station.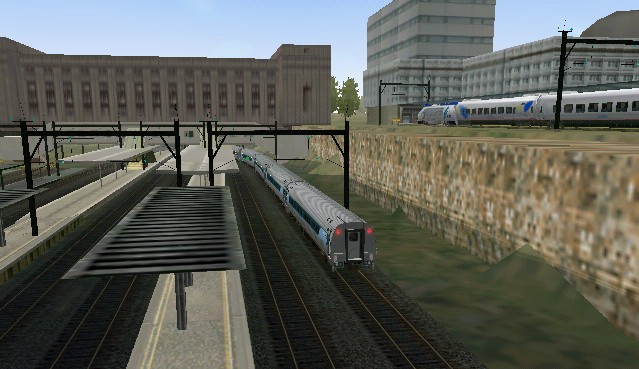 The lower level of Washington Union Station.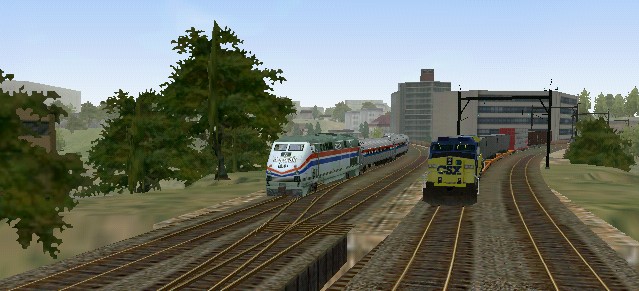 The east end of Virginia Avenue interlocking.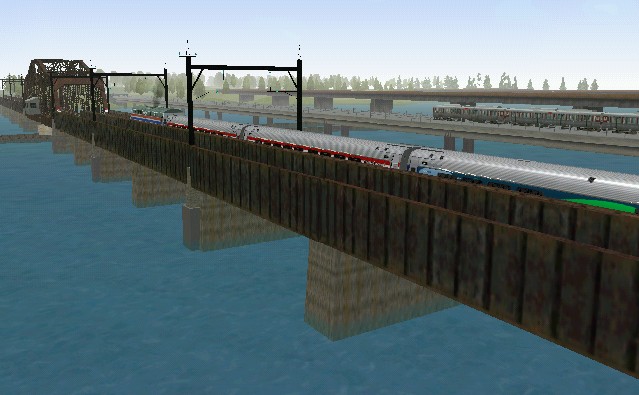 The CSX, Metro, and U.S. 1 bridges over the Potomac River between Arlington, VA, and Washington, DC.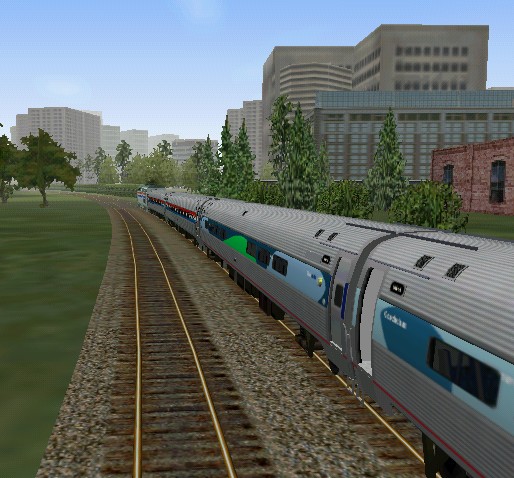 Heading south into Crystal City.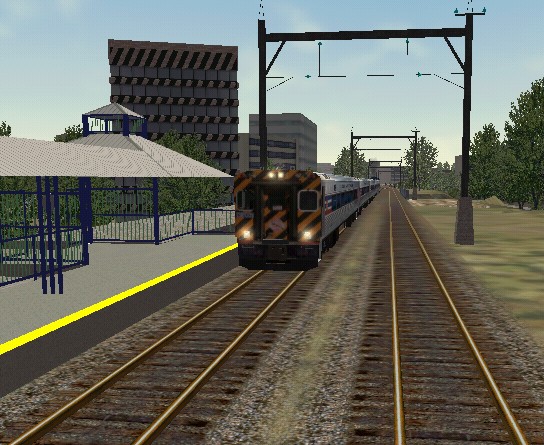 VRE entering the Crystal City station.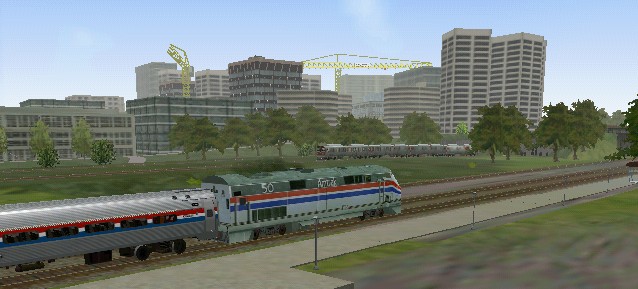 Arriving at the Alexandria Amtrak–VRE station.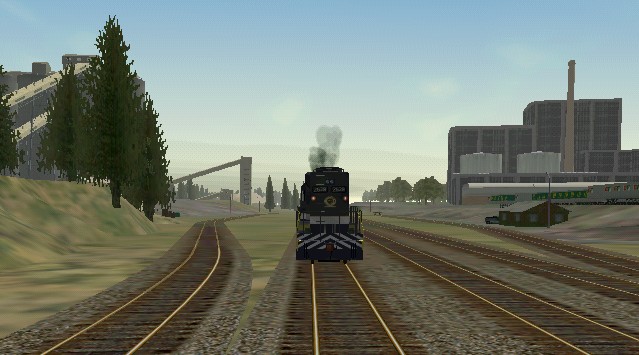 The Norfolk Southern line just east of Van Dorn Street in Alexandria.